Damien Echols
Jump to navigation
Jump to search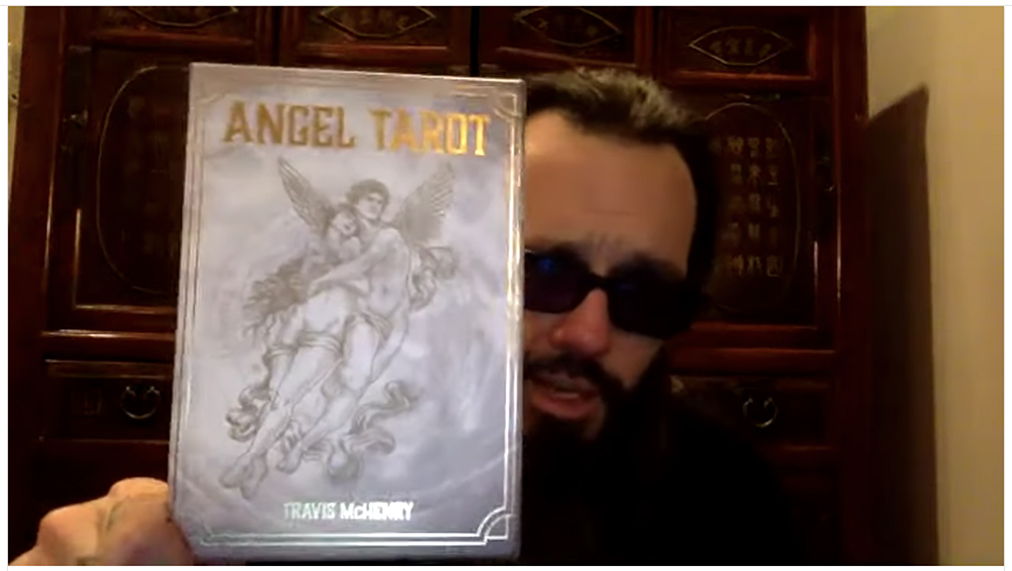 Damien Wayne Echols (born Michael Wayne Hutchison; December 11, 1974) is an American writer, ceremonial magician, and former visual artist, best known as a member of the West Memphis Three, a group of teenagers controversially accused and convicted of a triple murder. Upon his release from Death Row in 2011 under an Alford plea, Echols authored several autobiographies and spiritual books. He has been featured in multiple books, documentaries, and podcasts about his spiritual works and the West Memphis Three case.
West Memphis Three
In 1993, when Echols was 18, he was arrested along with Jason Baldwin (16) and Jessie Misskelley (17) for the murder of three eight-year-olds: Steve Branch, Michael Moore and Christopher Byers. They were convicted.
On March 19, 1994, Judge David Burnett sentenced Echols to death by lethal injection. On December 23, 1996, the Arkansas Supreme Court denied appeals from Echols and Baldwin. In May 1998, Echols won a hearing on charges that his defense counsel has been incompetent, but Judge Burnett ruled against him in June 1999.
In 2007, the new DNA testing became available that was not technologically possible at the time of the crime, and produced evidence that hairs found at the crime scene did not match Misskelley, Baldwin or Echols and possibly matched the stepfather of one of the victims. Based on this, the defendants asked Burnett for a new trial. In September 2008, Burnett denied retrials for all three saying the new evidence was "inconclusive".
Release from prison
A number of Hollywood celebrities, notably Pearl Jam lead vocalist Eddie Vedder and actor Johnny Depp, publicly advocated for the release of The Memphis Three for many years.
In November 2010, after Judge Burnett had retired from the bench, the Arkansas Supreme Court ordered new evidentiary hearings for all three defendants based on the new DNA evidence. The state's high court rebuked Burnett's 2008 decision not to grant Echols a new trial based on the DNA evidence. Shortly afterward, after DNA evidence had proven the three convicted had not committed the crime, they were granted an evidentiary hearing. In August 2011, Echols's lawyers, Steve Braga and Patrick Benca negotiated an Alford plea, which allows the defendant to maintain their innocence while conceding that there is enough evidence to possibly convict them at trial. Under the plea deals, all three were resentenced to time-served for the murders (18 years and 75 days) and immediately released from prison.
Life after release
After being released from prison, Echols and his wife moved to New York City and lived in Peter Jackson's apartment. They next moved to Salem, Massachusetts and finally settled in Harlem.
In 2012, West of Memphis, a documentary film directed and co-written by Amy J. Berg, and produced by Peter Jackson and Damien Echols, was released in the US by Sony Pictures Classics. It has been reported that Jackson and Fran Walsh started to work on this project in 2005 and conducted their own private investigation. The film received a nomination for Best Documentary Screenplay from the Writers Guild of America.
Echols had a number of art exhibitions, showing pieces of art that he created in prison. He also held a number of events devoted to Ceremonial Magick.
Author
In 2012, he published a book Life after Death, which became The New York Times Best Seller. In 2014, Echols and Lorri Davies co-authored a book Yours for Eternity, which consists of their letters while Echols was in prison.
In 2018, he published High Magick: A Guide to the Spiritual Practices That Saved My Life on Death Row, a book that described his spiritual experience in prison. It was followed by Angels and Archangels: A Magician's Guide, published in 2020.
Books
Angels and Archangels: A Magician's Guide
High Magick: A Guide to the Spiritual Practices That Saved My Life on Death Row
Yours for Eternity: A Love Story on Death Row
Life After Death
Almost Home
External links