Main Page
Jump to navigation
Jump to search
Featured article

Christoph Haizmann (1647 - 1700) was a Bavarian painter active in Austria. He is remembered for signing a diabolical pact with Satan and the subsequent exorcism to free him from the pact.

In 1666, Christoph performed a ritual invocation to summon the Devil in an effort to find relief from his depression. Showing Christoph his true form and swearing to assume the role of his deceased father convinced the despondent man to sign a diabolical pact. Christoph wrote the pact in black ink in his native German language. It was short and simple: "I Christoph Haizmann, am writing to this Gentleman (the Devil) to be his son for the next nine years." He found work as a painter in the Austrian city of Pottenbrunn and lived there for many years.

Nine years after the signing of his first pact, Christoph again fell into a deep depression. He was remorseful for having turned to the Devil for assistance and wanted to find a way to break the pact before it came to term.

(Full Article...)

Did you know...
This month in history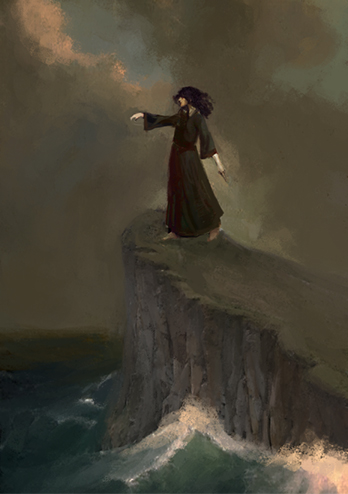 Featured image
Ritual magic (also called ceremonial magic, high magic or learned magic) encompasses a wide variety of rituals of magic. The works included are characterized by ceremony and numerous requisite accessories to aid the practitioner. Popularized by the Hermetic Order of the Golden Dawn, it draws on such schools of philosophical and occult thought as Hermetic Qabalah, Enochian magic, Thelema, and the magic of various grimoires. Ritual magic is major element in Hermeticism and occultism.

In magical rituals involving the invocation of deities, a vocal technique called vibration is commonly used. In general ritual practice, vibration can also refer to a technique of saying a god-name or a magical formula in a long, drawn-out fashion (i.e. with a full, deep breath) that employs the nasal passages, such that the sound feels and sounds "vibrated'. This is very similar to techniques used in ritual evocation as practiced by ancient Egyptians and in Judaism.

Photographer: Travis McHenry
"For the opinion of the ordinary literary critic who neither understands nor believes in Occultism, I care nothing."
- Samuel L. MacGregor Mathers
More info