Travis McHenry
Jump to navigation
Jump to search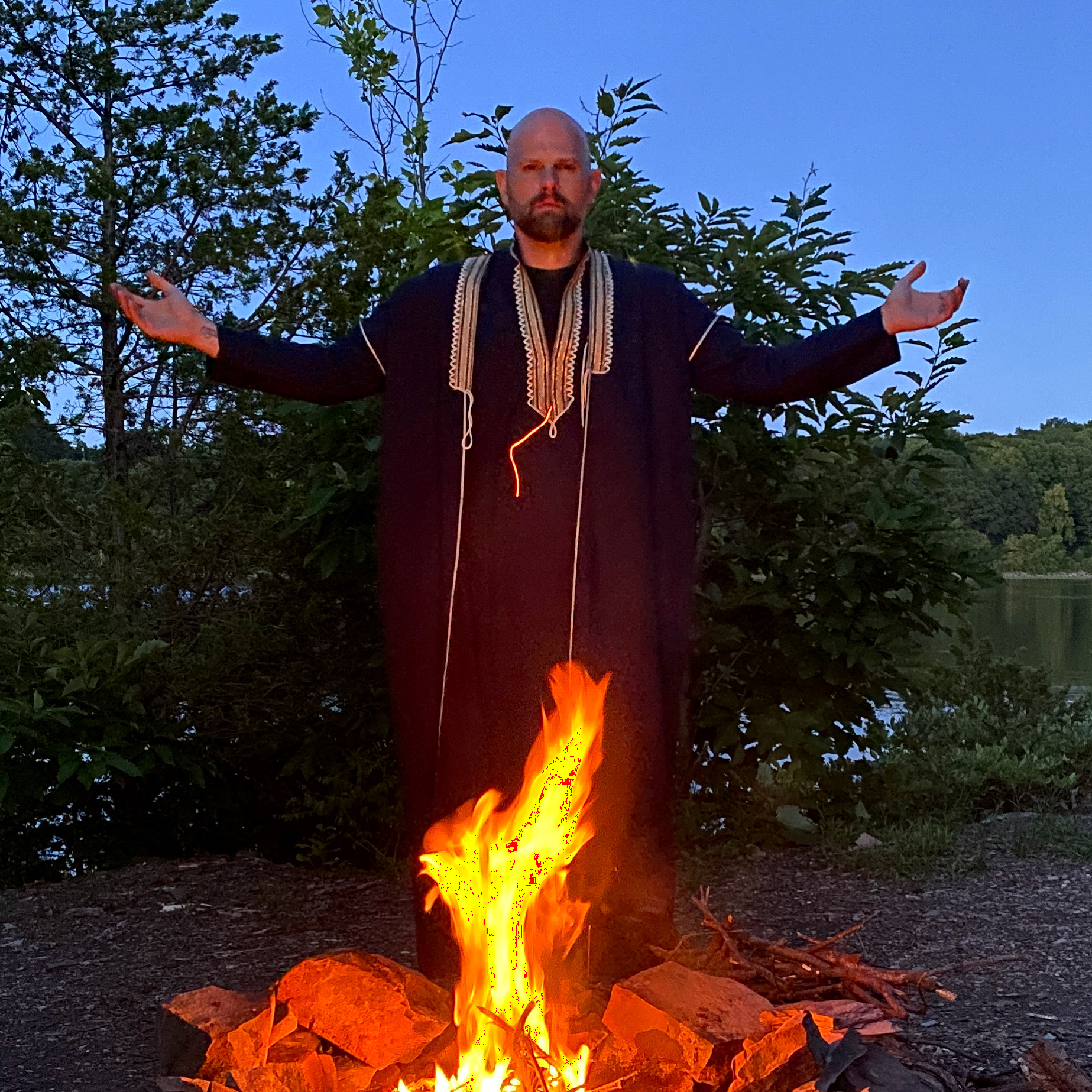 Travis McHenry is one of the foremost occultists of the modern era. His Tarot decks and grimoires have generated over $3 million dollars and sold more than 110,000 copies since 2018.
Early life
Travis Daniel McHenry was born 4 June 1980 in rural Benton, Pennsylvania, a town with a population of less than 1,000 people where the McHenry family has lived for over two hundred years; having first settled in the Fishing Creek Valley in the late 1700s on a 1,000+ acre tract of land deeded to Daniel McHenry by John Penn, the son of William Penn, the founder of Pennsylvania.
Travis was an unexceptional student in elementary school, being consistently reprimanded on report cards for having too much energy and being a distraction to others. In high school, he showed an aptitude for history, English, and acting, but repeatedly failed math classes.
He was accepted into the undergraduate theater program at Bloomsburg University during his first semester as a high school senior and would leave high school early to attend university classes in the evenings. He eventually dual majored in Theater and Anthropology.
After college, Travis pursued a career in the United States Navy where he served for eight years as an Intelligence Specialist with a Top Secret/SCI security clearance on the USS Kearsarge (LHD-3). During his tour on the Kearsarge, he deployed to the Persian Gulf twice in support of Operation Enduring Freedom. In conjunction with his first deployment to the Gulf, in June 2003, McHenry was responsible for planning and executing a non-combatant evacuation of U.S. Embassy personnel in Monrovia, Liberia during the Second Liberian Civil War in Operation Shining Express.
After his tour of duty onboard the USS Kearsarge was complete, he became an instructor at the Navy and Marine Corps Intelligence Training Center in Virginia Beach, Virginia. His primary specialties were Anti-Terrorism/Force Protection (ATFP) and foreign country military capabilities. He was honorably discharged from the military in October 2008.
Involvement with the occult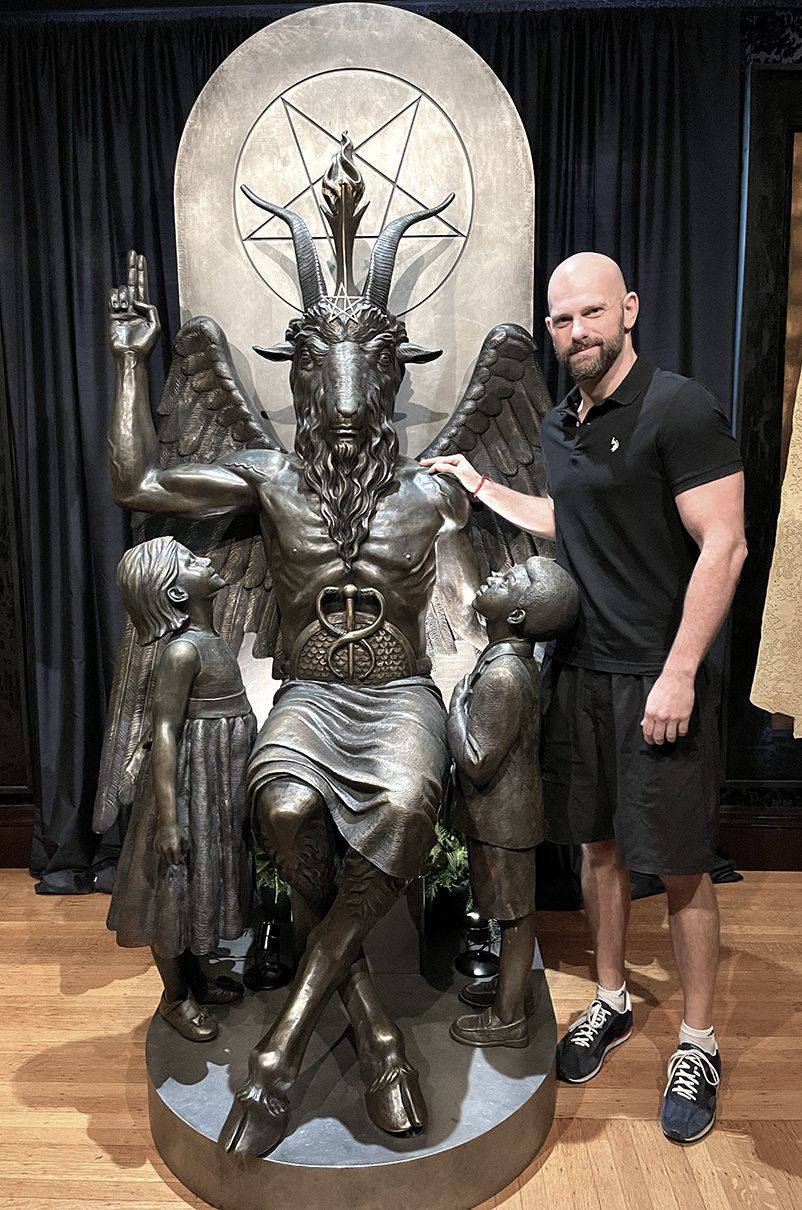 In 1993, Travis obtained his first Tarot deck, a version of the Rider-Waite Tarot, from a catalog. He began a lifelong study of the Tarot which culminated in 2013 when he began to explore old books to learn the origins of the cards. Through this process, Travis learned the art of cartomancy.
In 2017, he created his first Tarot deck, The Demon-Possessed Tarot and later launched the deck on Kickstarter to incredible success. This success inspired Travis to found his own publishing company, Bloodstone Studios, to create Tarot decks, oracle cards, and limited edition grimoires. Since 2018, he has published more than a dozen decks and books.
In June 2021, Travis was initiated as a Priest of Anubis (wt inpw) using the rite created by the Coven of the Catta. The ceremony took place over the course of several days on Esopus Island, in the middle of the Hudson River.
Books by Travis McHenry
Tarot and oracle decks by Travis McHenry
External links