Magicians, Martyrs, and Madmen
Jump to navigation
Jump to search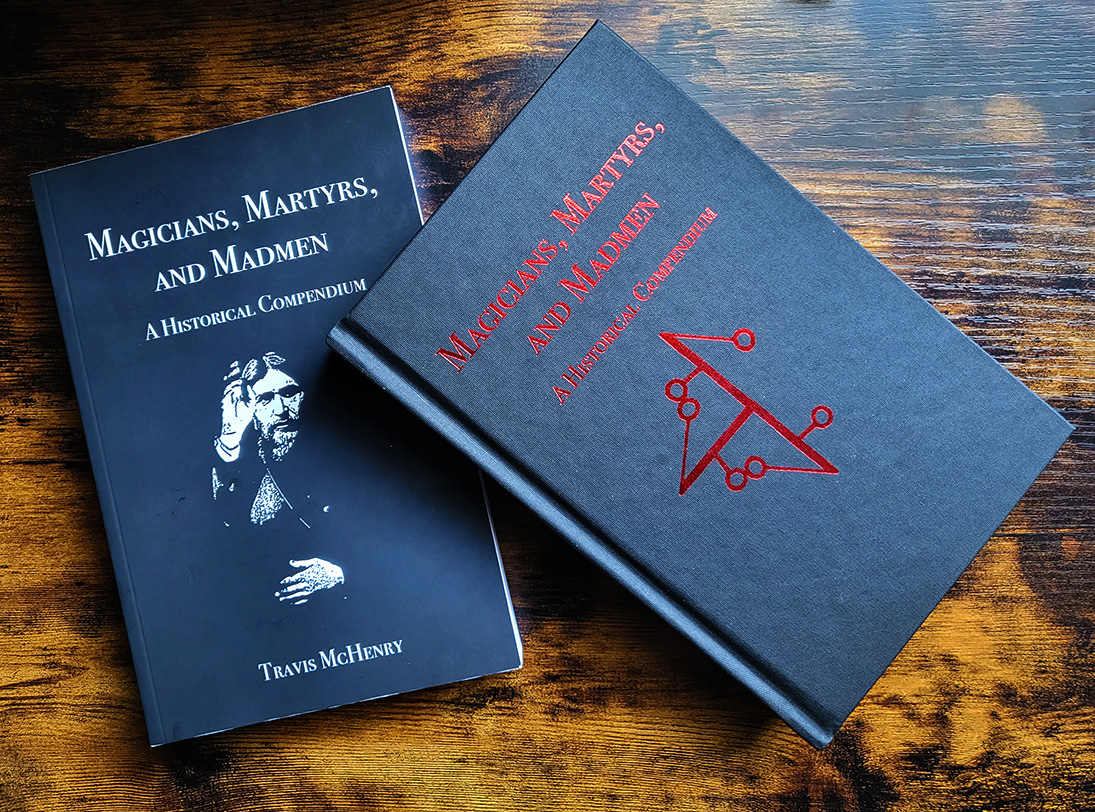 Magicians, Martyrs, and Madmen: A Historical Compendium is a book written by Travis McHenry featuring biographical sketches of famous occultists and other spiritual individuals throughout history.
Development
Travis first considered writing the book in the mid-1990s after hearing the title referenced in the film Ghostbusters 2. In that movie, the lead characters discover biographical information about a fictional warlord named Vigo the Carpathian in a book titled Magicians, Martyrs, and Madmen. The book, like the characters, was never real and was created just for the movie.
In 2006, Travis wrote and published a biography of Dr. Frederick Santee, a relatively obscure magician and leader of the Coven of the Catta. Based on the success of this biography, which was included as a chapter in his first book, Into the Abyss: The Memoirs of a Paranormal Adventurer, he realized the feasibility of creating an entire book based on similar biographies.
Content
The book contains 71 biographies. The content was derived almost entirely from primary sources, that is, sources from as close as possible to the actual people involved. This includes court transcripts, eyewitness accounts, newspaper articles, journal entries, and other historical documentation. Length of the entries in the book vary widely, ranging from 500 - 5,000 words long. Each biography includes an original illustration of the individual. Some entries include additional pictures or sketches relating to the person's life.
Criteria for inclusion
When determining who should be included in the book, Travis used the following criteria:
If the subject was a killer, there must not be any victims or close family members of victims still alive today.
The subject should have died prior to the 1950 to avoid potential personality rights issues.
This criteria eliminated most modern occultists, such as Anton Szandor LaVey and Damien Echols. It also prevented the glorification of serial killers like David Berkowitz or Richard Ramirez, both of whom claimed to have killed under Satanic influences.
Publication history
The book was first published by Bloodstone Studios in August 2022 following a Kickstarter campaign together with a related Tarot deck, the Magicians, Martyrs, and Madmen Tarot. It was released in two editions:
Softcover edition - unlimited printing with black and white illustrations.
Hardcover edition - limited to 125 copies with full color illustrations.
External links