Occult
Jump to navigation
Jump to search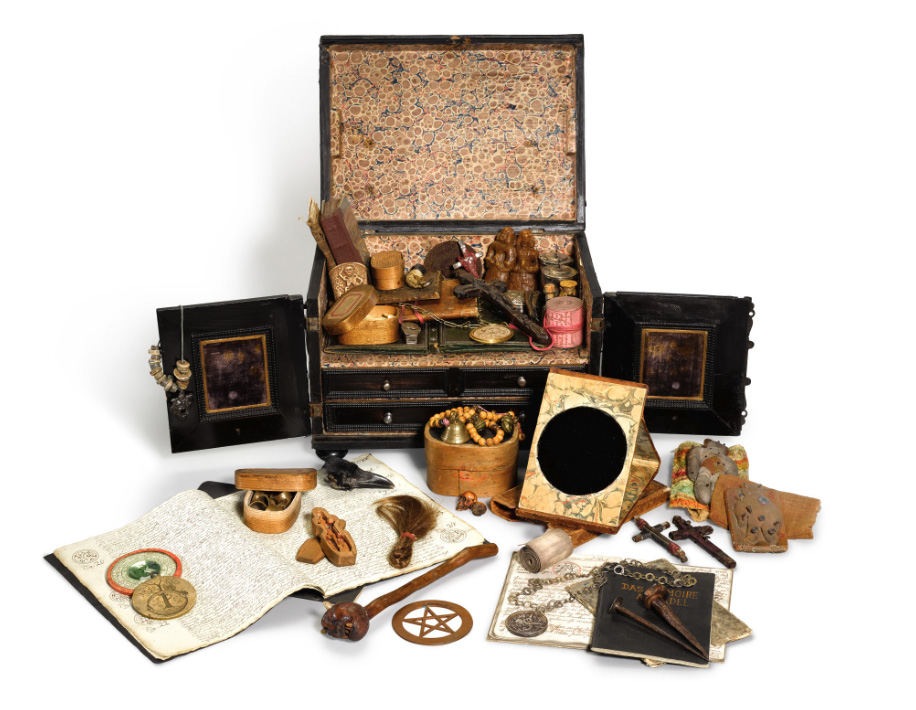 The occult, in the broadest sense, is a category of supernatural beliefs and practices which generally fall outside the scope of religion and science, encompassing such phenomena involving otherworldly agency as mysticism, spirituality, and ritual magic. It can also refer to supernatural ideas like extra-sensory perception and parapsychology.
The term occult sciences was used in 16th-century Europe to refer to astrology, alchemy, and natural magic, which today are considered pseudosciences. The term occultism emerged in 19th-century France, where it came to be associated with various French esoteric groups connected to Éliphas Lévi and Papus, and in 1875 was introduced into the English language by the esotericist Helena Blavatsky.
Throughout the 20th century, the term was used idiosyncratically by a range of different authors, but by the 21st century was commonly employed – including by academic scholars of esotericism – to refer to a range of esoteric currents that developed in the mid-19th century and their descendants. Occultism is thus often used to categorise such esoteric traditions as Spiritualism, Theosophy, Anthroposophy, the Hermetic Order of the Golden Dawn, and New Age.
Etymology
The occult (from the Latin word occultus "clandestine, hidden, secret") is "knowledge of the hidden." In common usage, occult refers to "knowledge of the paranormal," as opposed to "knowledge of the measurable," usually referred to as science. The term is sometimes taken to mean knowledge that "is meant only for certain people" or that "must be kept hidden," but for Theosophist Helena Blavatsky, it is simply the study of a deeper spiritual reality that extends beyond pure reason and the physical sciences.
The earliest known usage of the term occultism is in the French language, as l'occultisme. In this form it appears in A. de Lestrange's article that was published in Jean-Baptiste Richard de Randonvilliers' Dictionnaire des mots nouveaux ("Dictionary of new words") in 1842. However, it was not related, at this point, to the notion of Ésotérisme chrétien, as has been claimed by Hanegraaff, but to describe a political "system of occulticity" that was directed against priests and aristocrats.
Various twentieth-century writers on the subject used the term occultism in different ways. Some writers, such as the German philosopher Theodor W. Adorno in his "Theses Against Occultism," employed the term as a broad synonym for irrationality.In his 1950 book L'occultisme, Robert Amadou used the term as a synonym for esotericism, an approach that the later scholar of esotericism Marco Pasi suggested left the term superfluous. Unlike Amadou, other writers saw occultism and esotericism as different, albeit related, phenomena. In the 1970s, the sociologist Edward Tiryakian distinguished between occultism, which he used in reference to practices, techniques, and procedures, and esotericism, which he defined as the religious or philosophical belief systems on which such practices are based. This division was initially adopted by the early academic scholar of esotericism, Antoine Faivre, although he later abandoned it; it has been rejected by most scholars who study esotericism.
By the 21st century the term was commonly employed – including by academic scholars of esotericism – to refer to a range of esoteric currents that developed in the mid-19th century and their descendants. Occultism is thus often used to categorise such esoteric traditions as Spiritualism, Theosophy, Anthroposophy, the Hermetic Order of the Golden Dawn, and New Age.
Occult sciences
The idea of "occult sciences" developed in the sixteenth century. The term usually encompassed three practices—astrology, alchemy, and natural magic—although sometimes various forms of divination were also included rather than being subsumed under natural magic. These were grouped together because, according to the Dutch scholar of hermeticism Wouter Hanegraaff, "each one of them engaged in a systematic investigation of nature and natural processes, in the context of theoretical frameworks that relied heavily on a belief in occult qualities, virtues or forces." Although there are areas of overlap between these different occult sciences, they are separate and in some cases practitioners of one would reject the others as being illegitimate.
During the Age of Enlightenment, occultism increasingly came to be seen as intrinsically incompatible with the concept of science. From that point on, use of "occult science(s)" implied a conscious polemic against mainstream science. Nevertheless, the philosopher and card game historian Michael Dummett, whose analysis of the historical evidence suggested that fortune-telling and occult interpretations using cards were unknown before the 18th century, said that the term occult science was not misplaced because "people who believe in the possibility of unveiling the future or of exercising supernormal powers do so because the efficacy of the methods they employ coheres with some systematic conception which they hold of the way the universe functions...however flimsy its empirical basis."
Occultism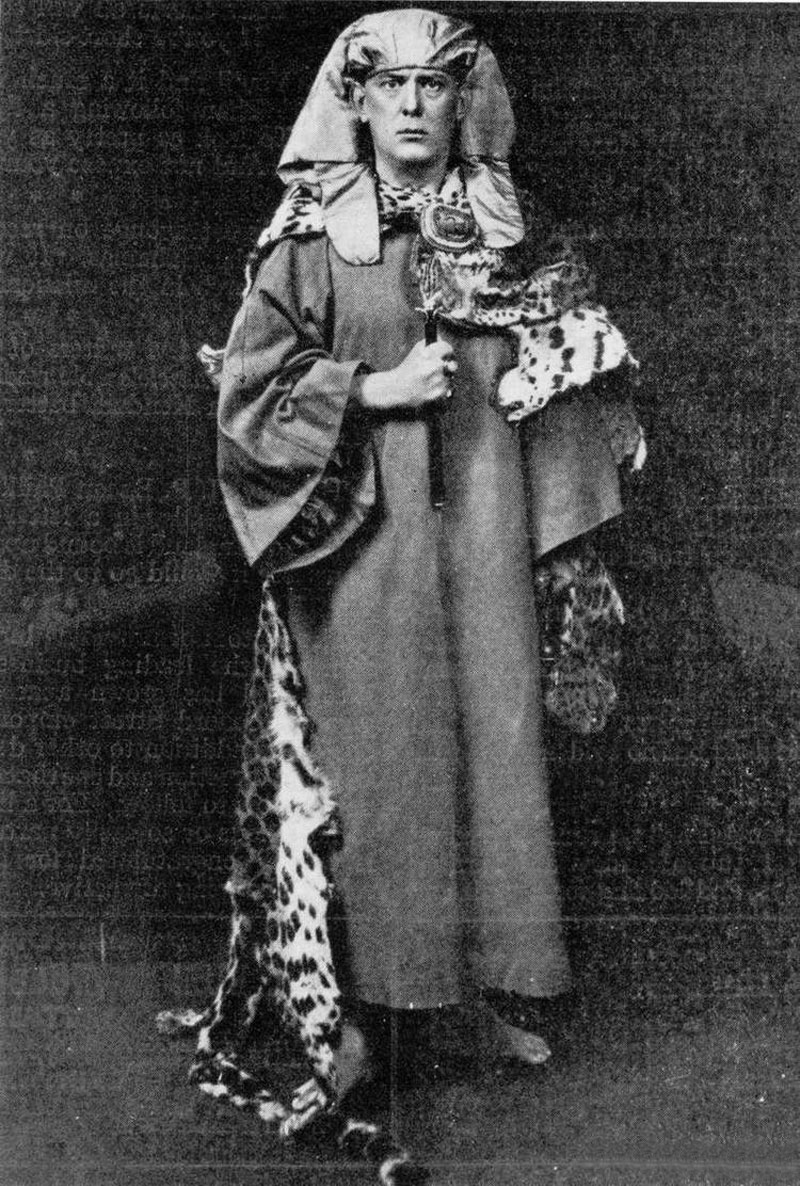 The French esotericist Éliphas Lévi popularised the term "occultism" in the 1850s. His reinterpretation of traditional esoteric ideas has led to him being called the origin of "the occultist current properly so-called."
In the English-speaking world, prominent figures in the development of occultism included Helena Blavatsky and other figures associated with her Theosophical Society, senior figures in the Hermetic Order of the Golden Dawn like William Wynn Westcott and Samuel Liddell MacGregor Mathers, as well as other individuals such as Paschal Beverly Randolph, Emma Hardinge Britten, Arthur Edward Waite, and—in the early twentieth century—Aleister Crowley, Dion Fortune, and Israel Regardie.
Unlike older forms of esotericism, occultism does not reject "scientific progress or modernity." In his work about Lévi, the German historian of religion Julian Strube has argued that the occultist wish for a "synthesis" of religion, science, and philosophy directly resulted from the context of contemporary socialism and progressive Catholicism. Similar to spiritualism, but in declared opposition to it, the emergence of occultism should thus be seen within the context of radical social reform, which was often concerned with establishing new forms of "scientific religion" while at the same time propagating the revival of an ancient tradition of "true religion."
Another feature of occultists is that—unlike earlier esotericists—they often openly distanced themselves from Christianity, in some cases (like that of Crowley) even adopting explicitly anti-Christian stances. This reflected how pervasive the influence of secularisation had been on all areas of European society. In rejecting Christianity, these occultists sometimes turned towards pre-Christian belief systems and embraced forms of Modern Paganism, while others instead took influence from the religions of Asia, such as Hinduism and Buddhism. In various cases, certain occultists did both. Another characteristic of these occultists was the emphasis that they placed on "the spiritual realization of the individual," an idea that would strongly influence the twentieth-century New Age and Human Potential Movement. This spiritual realization was encouraged both through traditional Western 'occult sciences' like alchemy and ritual magic, but by the start of the twentieth century had also begun to include practices drawn from non-Western contexts, such as yoga.
Modern usage
The term occult has also been used as a substantivized adjective as "the occult," a term that has been particularly widely used among journalists and sociologists. This term was popularised by the publication of Colin Wilson's 1971 book The Occult. This term has been used as an "intellectual waste-basket" into which a wide array of beliefs and practices have been placed because they do not fit readily into the categories of religion or science.
According to Hanegraaff, "the occult" is a category into which gets placed a range of beliefs from "spirits or fairies to parapsychological experiments, from UFO-abductions to Oriental mysticism, from vampire legends to channelling, and so on."
Occultism and technology
Recently scholars have offered perspectives on the occult as intertwined with media and technology. Examples include the work of film and media theorist Jeffrey Sconce and religious studies scholar John Durham Peters, both of whom suggest that occult movements historically utilize media and apparati as tools to reveal hidden aspects of reality or laws of nature. Erik Davis in his book Techgnosis gives an overview of occultism both ancient and modern from the perspective of cybernetics and information technologies.