The Angel-Evoking Tarot
Jump to navigation
Jump to search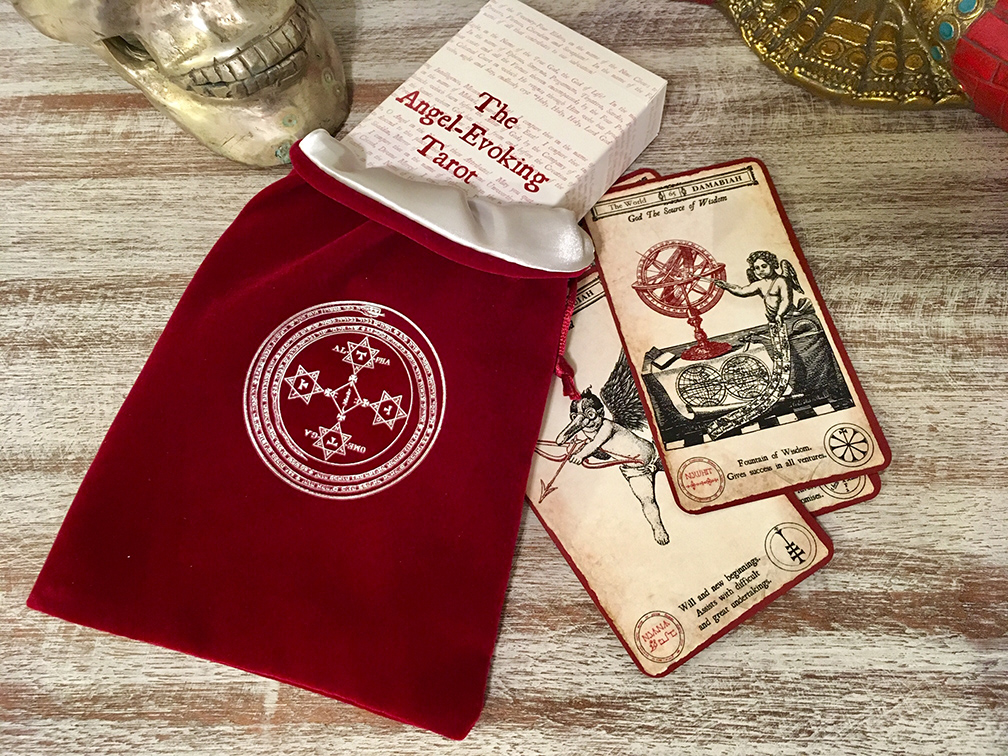 The Angel-Evoking Tarot is a deck of Tarot cards created by occultist Travis McHenry.
Development
After the success of his first Tarot deck, The Demon-Possessed Tarot, which featured the 72 Goetic demons, Travis decided to create a companion deck utilizing the 72 Kabbalistic angels.
To research the deck, he traveled to the Arsenal Library in Paris and examined three grimoires of black magic. These handwritten manuscripts were previously unpublished, and contained the oldest-known source of the seals used to summon specific angels. Travis photographed these seals and copied other information in the books, before returning to the United States, where he created the deck.
Content
Each card in The Angel-Evoking Tarot combines a Kabbalistic angel with a Tarot card. The correspondence between the cards and the angels is based on the skill or ability that the angel possesses, matched with the traditional meaning of the Tarot card.
In addition to being used for divination, the cards can also be used to summon (or evoke) angels. Each card contains two summoning sigils for each angel, plus an invocation for the angel on the back of the card.
Because there are only 72 Kabbalistic angels, an addition six archangels were added to the deck for a total of 78 cards.
Publication history
The deck was first published in March 2019 by Bloodstone Studios. This edition was limited to 1,300 decks. The cards were gilded with silver metallic edges.
In April 2020, the deck was released in a new mass market edition by Rockpool Publishing under the name Angel Tarot.
External links