Main Page
Jump to navigation
Jump to search
Featured article

Beelzebub is a name derived from a Philistine god, formerly worshipped in Ekron, and later adopted by some Abrahamic religions as a major demon. The name Beelzebub is associated with the Canaanite god Baal. In Christian theology texts, Beelzebub is another name for Satan. He is known in demonology as one of the seven princes of Hell. The Dictionnaire Infernal describes Beelzebub as a being capable of flying, known as the "Lord of the Flyers," or the "Lord of the Flies."

In one understanding, Ba'al Zəbûb is translated literally as "lord of the flies." It was long ago suggested that there was a relationship between the Philistine god, and cults of flies—referring to a view of them as pests, feasting on excrement—appearing in the Hellenic world, such as Zeus Apomyios or Myiagros. This is confirmed by the Ugaritic text which depicts Ba'al expelling flies, which are the cause of a person's sickness.

(Full Article...)

Did you know...
This month in history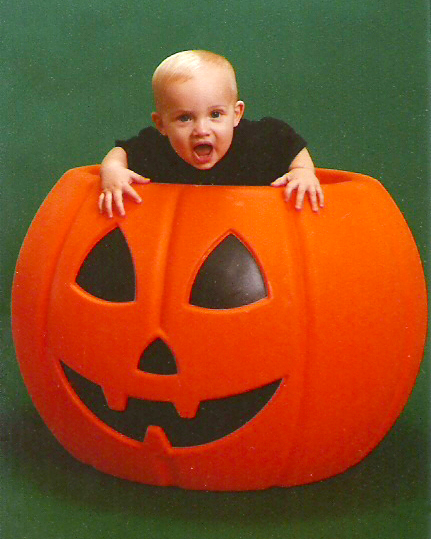 October - The British fleet lays off Esopus Island during the Revolutionary War. (1777)
2 October - Future King of England, Richard III is born. (1542)
2 October - Author and occultist Arthur Edward Waite is born. (1857)
2 October - Jack Parsons, American chemist, occultist, and engineer is born. (1914)
4 October - The Gregorian calendar is introduced by Pope Gregory XIII. (1582)
4 October - Ritual magician Samuel L. MacGregor Mathers is first initiated into a Masonic lodge. (1877)
7 October - The reference date for the origin of the Hebrew calendar. (3761BC)
9 October - Reginald Scot, author of The Discoverie of Witchcraft, dies. (1599)
11 October - An exorcism for the nuns of Loudun begins during the trail of Urbain Grandier. (1632)
12 October - The Salem Witch Trials are ended. (1692)
12 October - Author and occultist Aleister Crowley is born. (1875)
13 October - Hundreds of the Knights Templar in France are arrested at dawn by King Philip the Fair, and later confess under torture to heresy. (1307)
15 October - George Lusk, the chairman of the Whitechapel Vigilance Committee in London, received the "From Hell" letter allegedly from Jack the Ripper. (1888)
26 October - Author and astrologer Sybil Leek dies. (1982)
27 October - Emperor Constantine is said to have received his famous Vision of the Cross. (312)
27 October - Condemned as a heretic, Michael Servetus is burned at the stake just outside Geneva. (1553)
29 October - The first trial for witchcraft in Paris results in the death of three people. (1390)
29 October - Occultist and author Anton Szandor LaVey dies. (1997)
31 October - Peter Stumpp, the Werewolf of Bedburg, is burned along with his mistress and daughter. (1589)
31 October - Thiess of Kaltenbrun, the Livonian Werewolf, is condemned to be flogged for heresy. (1692)
31 October - The holiday Halloween is celebrated in many countries.
Featured image
William Butler Yeats was an Irish poet, dramatist, writer, and politician.

Yeats had a lifelong interest in mysticism, spiritualism, occultism and astrology. He read extensively on the subjects throughout his life, became a member of the paranormal research organisation "The Ghost Club" in 1911. His mystical interests, inspired by a study of Hinduism, formed much of the basis of his late poetry. During séances held from 1912, a spirit calling itself "Leo Africanus" apparently claimed it was Yeats's Daemon or anti-self.

During 1885, Yeats was involved in the formation of the Dublin Hermetic Order. That year the Dublin Theosophical lodge was opened in conjunction with Brahmin Mohini Chatterjee, who travelled from the Theosophical Society in London to lecture. Yeats attended his first séance the following year. He later became heavily involved with the Theosophy and with hermeticism, particularly with the eclectic Rosicrucianism of the Hermetic Order of the Golden Dawn.

Photo Credit: Hulton Archive
"What you contemplate, you touch. What you enter into in imagination, you make yourself one with."
- Dion Fortune
More info