Swords (Tarot)
Jump to navigation
Jump to search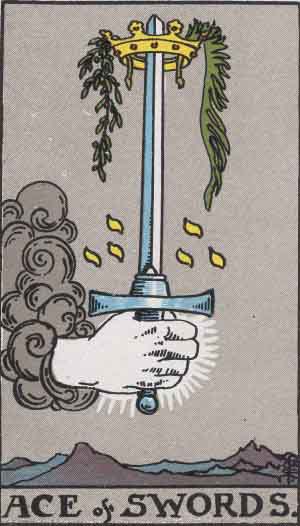 The Suit of Swords is one of the four suits of the Minor Arcana of the Tarot. Like the other suits, it contains fourteen cards.
Divination meanings
In occult and divination, the suit is connected with the classical element of Air.
In divination, the suit of Swords is associated with masculinity and intellect, but also sorrow and misfortune. Etteilla and Samuel Liddell MacGregor Mathers equated Swords to the suit of Spades in the French pack. The suit has some meanings connected to the French nobility.